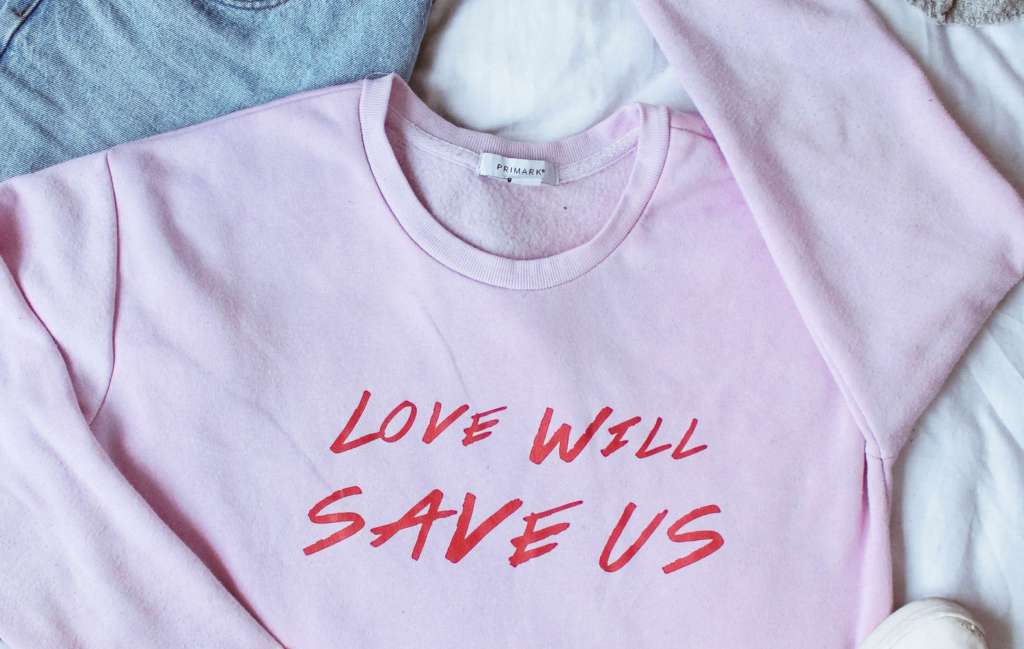 Creative, flexible and efficient digital color T-Shirt printing services
Alphaprint Personalised T-shirts & Polo-shirts/ Hoodies/ Jackets/ Hi-viz Vest are the ideal way to let your business stand out from the crowd; your brand identity is increased while your message is easily conveyed. Perfect for product launches, trade shows and social events.
Your customised clothing can also be a fun way to add colour to your party, hen night or special occasion.
Please Note: We provide any colour t-shirts, but if you have another colour you require in smaller quantities you can bring them in and we will print them for you.
We provide the following printed services:
Hoodies
from
€25
Custom Hoodie Print
Make your business stand out with custom hoodie
A4 Print
Single sided/ Double sided
Zipper/ No zipper
Any colour
Get Quote
High-Vest
from
€12
Custom High-Vest
Make your business stand out with custom high-vest
A4 Print
Single sided /Double sided
Safety Jacket
High Yellow Colour
Get Quote
Jacket
from
€40
Custom Jacket
Make your business stand out with custom Jacket
A4 Print
Single sided /Double sided
Black Jacket
Water Resistent
Get Quote
Alpha Print T-Shirt Printing
Want a customised, one of a kind gift for someone? Or how about matching hoodies for your sports team? Alpha Print can help!
Printing on clothing is a great way to customise clothing. Whether it is a single T-shirt for someone special, or T-shirts for your entire bridal party or groomsmen, it's a great gift or way to mark a special occasion! At Alpha Print, we offer high quality customised clothing at some of the cheapest prices in Ireland!
What clothing items can you print?
We can print any clothing, for any occasion! T-shirts, hoodies, and hi-vis vests are all items that we can print customised designs on. A full list of all of the different items that we can print on is available to look at on our website. Printing on clothing is great for everyone and any occasion. A single printed item makes an amazing unique birthday or Christmas gift. They can also make great party gifts for people on a hens night or stag do! Printed hoodies are great for a sports team, to unify each other and distinguish you and your teammates from everyone else. Printed hi-vis vests can ensure that your staff publicly represent you while they are hard at work, giving you free publicity. Plus, it's much harder to lose a personalised item of clothing!
What kinds of thing can you print?
We accept any designs, as long as we do not deem them offensive. At Alpha Print, you submit to us exactly what you want printed – you are not limited by a book of pre-approved designs and fonts. Nothing is too hard for us, it is all up to you! If you have some idea of what you want printed, but are not fully sure what will look good, you can talk to us! We have an amazing team of designers who can work with you to bring your ideas to life, making the best customised clothing!
Generally, we charge per A4 size print. However, if you require something printed on an item of clothing that is larger than A4, we are still happy to help. We will work with you to create a personalised garment that you are happy with, and looks great.
Do I need to supply my own T-shirts for printing?
No, you do not need to supply your own T-shirts, or clothing that you wish to be printed on. At Alpha Print, we provide the item of clothing, as part of our printing service. We believe that this streamlines the printing process, making it easier for you, the customer. This saves you the hassle of going out and buying the plain garments, and delivering them to us. We understand that your time is valuable. Now all you need to do is simply go onto our website and tell us what you want, and we will provide it.
As well as making the printing process easier for you, we prefer to supply the items of clothing that we print on to ensure the quality of the material. It also ensures that we are using material that can withstand the printing process, and will not melt or fade extremely fast. We want to ensure that not only are you satisfied with the print job, but also with the original item of clothing. For example, the T-shirts that we print on are sourced from Fruit of the Loom, a reputable company with good quality items.
We can print on a variety of different coloured garments for you, to make sure that your piece of customised clothing is perfect! We also print on a range of different sizes, from small to 5X extra large, to ensure that there is something that will fit everyone.
Although we do our best to ensure that we have options available to suit everyone, sometimes you might want to print on a specific colour or type of garment that we do not currently have. That is okay! If you do not find the colour or size of the specific garment that you are looking for, just let us know. We are happy for you to bring in your own plain clothing items if this is the case, but please be aware that we can only do these kinds of orders in smaller quantities, we are unable to print them in bulk.
Is there a limit to how many items of clothing I can get printed in one order?
The short answer is no! We are more than capable of handling orders as big or as small as you need. Whether it is a single T-shirt for someone, or hundreds of hi-vis vests all customised with your company's logo, we have you covered!
However as previously stated the only time we cannot receive large orders is when you do not use the plain clothing items advertised on our website, and you choose to provide your own. But your best interests are still at the forefront of what we do, and we remain focused on providing you with the outcomes and printed garments that you desire. If you communicate with our friendly team, they will be able to provide you with more information about your specific situation, and we can work together to find a solution that works for everyone!
How much does T-Shirt printing cost?
Alpha Print has some of the lowest prices for T-shirt printing in Dublin. Our price per item is based on the type of clothing you wish to have printed, the size of the printing, and whether you want the front and the back printed, or just one of those options. Our pricing starts from just €10 for a plain white printed T-shirt (and that include the shirt as well). We ensure that even with our cheap printing prices, you are still receiving a high-quality clothing item, and high-quality printing work. We are focused on ensuring that all of our customers are satisfied with our products, as well as the cost of them.
If you would like to receive a free quote, please fill out this form on our website. Provide us with all of the necessary information (your name, email, what you would like printed, what item of clothing you would like it printed on, the number of garments you want printed). One of our friendly staff members will get back to you as fast as possible with answers to your queries!
How do I order printed clothing?
To order any printing, just get in touch with us! We will work with you throughout the process to ensure that you are getting exactly what you want.
When you place an order with us, we will collect all of the necessary information from you. This will include exactly what you want printed, on what item of clothing, the sizing of the clothing items, the colour of the printing, the colour of the clothing, and how many clothing items you want printed. We have an extensive range of coloured garment options for you to choose from, in a range of styles but if you don't see the colour or style that you want, let us know. Our team will work with you to come to an arrangement, such as you provide your own plain garments to be printed on. If you have some idea of the design that you would like printed but you aren't certain, one of the members of our graphic design team can help you to create the perfect final design. Once we know exactly what you want, our team will get to work printing all of your clothing, making it unique and special just for you! When everything is finished, we will notify you and you can come and pick it up. The process is that simple!
Can you do other types of printing at Alpha Print?
Yes, we can! At Alpha Print, T-shirt printing is not the only type of printing service that we offer. If you need any outdoor printing, copying, graphic design or promotional printing, we have you covered! For a full list of all of the services that we offer, you can check our website. We take great care in maintaining a high quality for all of our printing services, and all of our services are completed by people who are trained professionals in that specific job. For any printing job you require in Dublin, come to us!
How do I contact you?
If you wish to contact us to book an order, don't hesitate, and do it today! You can email us at sales@alphaprint.ie with all your information, and someone from our team will get back to you as soon as possible. If you wish to call us, you can do so by ringing 01 426 4884. Or, if you would like to discuss your order in person, feel free to drop by at Unit G2, Ballymount Drive, Ballymount Road Lower, Dublin 12, D12EN8A.
Also if you have any questions about getting anything printed, please do not hesitate to ask. Send us an inquiry on our website with your information, and we will get back to you with the necessary information as soon as possible!
* NOTE: Combine this service or product with printing services, copying services, outdoor printing, graphic design, promotional printing, t-shirt printing, business cards, matt laminated business cards, waterproof business cards, silk laminated business cards, silk business cards, flyers, a6 flyers, a5 flyers, a4 flyers, dl flyers, brochures, back to college products, posters, vinyl stickers, invoice books and benefit from our discounts. Or just simply contact us for a free quote. Please also have a look at AlphaPrint about page, sitemap and all services.
Important Links: Irish Printing Association , Irish Printing Magazine